Having fun with sex dolls is becoming more and more popular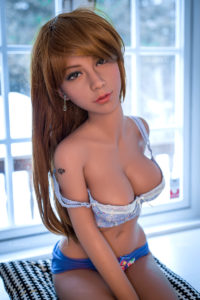 Lately, we were writing of a newly opened sex doll brothel in Finland. Today we got message, that a another was sanctified in Italy.
Lumidolls is the first brothel dealer that offers sex with robots. Although a similar institution was recently opened in Finland and is gaining ground in Europe, it was the first to be established and the business has already been set up in Moscow and Barcelona. At the beginning of September, also in Turin, Italy. The franchise website is based on the fact that, in good faith, it is possible to open the brothel in the country of your choice by using the trademark name.
The company was launched in 2017, owned by young people. Co-owner Sergi said they have contracted with local investors, and in the future, the service offered is expected to be "an explosively large market". The man predicts a big future for the company, because prostitution is legal in Italy, and there is a growing demand for sex workers and robots.
"Customers have the opportunity to enjoy sexual experiences in a safe and secure place," he said. In the clubs we ask to pay £ 67 for half an hour and £ 87 to take a private room for an hour of live sex.
---
YourSecretLady.com website has sex dolls online, where you can buy your own sex doll. At the moment there are a lot of sex dolls with a good discount. The cheapest one you can order from home for just $459, which is more or less half of the new Apple iPhone price.