Sex liberators and wedges – Why to use them?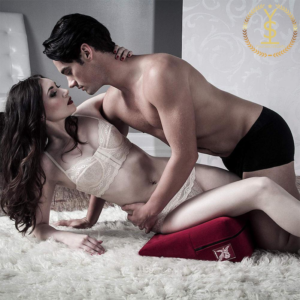 When you are tired of making love in the same place as always then a liberator is the right thing for you. Sex liberators and wedges are considered equally toys and medical gizmos. People buy them for spice up regular sex in the bed and to experience sex in different places. Why not enjoy smooth and long lasting session on a cold autumn eve in front oh the fireplace. Liberators are perfect for that kind of places. They lead you to choose the perfect positions so you both can take  out the max pleasure of you evening.
Sex liberators and wedges support body
As the name says, it liberates your body during sex and lets you to focus on deep enjoying:
For example when performing doggy style, you will have a deeper penetration.
So far regular missionary pose will be a little less bland when you feel your G-spot or P-spot being hit.
Oral will be effortless without neck pains when your partner's body is raised up and at a perfect level for you to work your magic.
Different curves make rear entry sex more enjoyable than ever before.
Head pillow brings sexy ass into the perfect height so your feet muscles won't fatigue.
Sex liberators and wedges don't ask age
There is no age limit when to buy these kind of toys. We have customers from 21 to 71. From the first half it brings fun, the second half enjoys it already as a supporter.
Inflatable wedges are considered more convenient because after using you can but them away. Although they often look as a pool toy or travel equipment they can be left with heart peace everywhere, nobody will notice.
We have sex liberators and wedges in different sizes and prices so everyone can find something. Check out our collection on liberators here.
ps: this is not sexy talk, but liberators will help women to get pregnant, if there is need. Sex liberators lift up the lower body so the good stuff won't come out so easily.