New Japanese sex doll looks just like a real woman with 'new level' of realistic artificial skin
A new sex doll also known as dutch wife has been created in Japan that is so realistic they are 'barely distinguishable from real women'. At first glance at least. The £1,000 'Dutch Wives*' doll, made by Orient Industry, is made from a high-quality silicon, hailed as the 'next level' in artificial skin. This gives each figure an unbelievably realistic look. Especially in the eyes which was previously a problem area for doll-makers. The fake women also have moveable joints so they can be placed in any position. What is even more, owners are able to choose their woman in bust size, hair colour, and physical appearance. From busty to tiny breast, from curvy to skinny body.
They are not inflatable but early sales indicate they are so far proving a hit among men.
Company spokesman Osami Seto said: 'The two areas we identified as really needing improvement were the skin and the eyes.
'We feel we have finally got something that is arguably not distinguishable from the real thing.'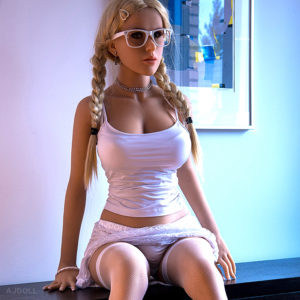 If you are in the market for "the most beautiful and the highest quality silicone dolls in the world," then you are in luck! U.S. company YourSecretLady sells life-size silicone sex dolls in every imaginable color and gender, and their sexual orientation is up to you of course.
A small price to pay for an obedient sex companion that will never cheat on you.
Take a look at our YourSecretLady.com selection. We have all the best and top quality blonde and tiny sex dolls available. You won't regret.
*Dutch Wife is a Japanese term for a sex doll.